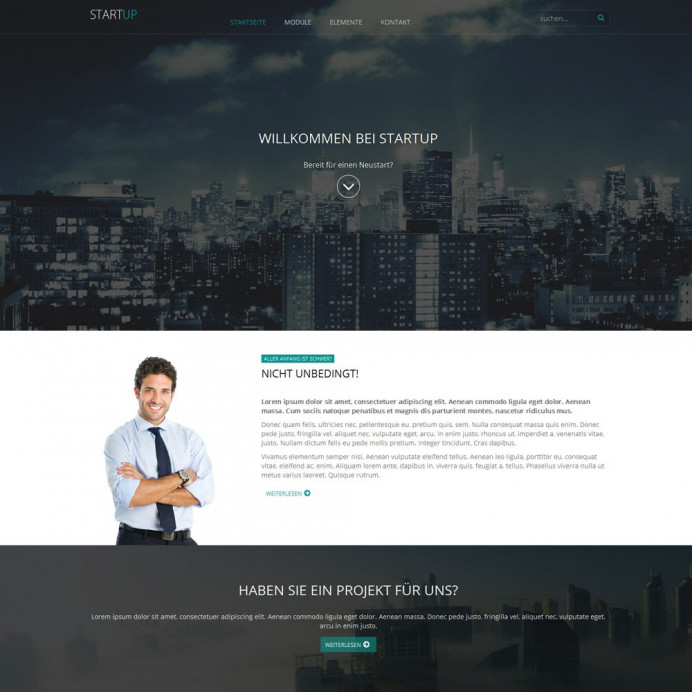  
Bootstrap DreamTheme
Contao responsive theme bootstrap BestFlat is a well-designed theme for various applications. It demonstrates a tidy homepage area with various elements such as sliders, column sets and full screen Google Maps. It is particularly suitable for projects that want to offer a large number of information on the home page.
Updates
03.05 - Update to Contao 3.2.9


Features
preconfigured modules for news, events, FAQ, and more
HTML5 + CSS3
CSS3 animation effects (transitions)
supports Responsive design
easily replaceable head images, even Slider in the same design are suitable
extended with embedded Google fonts, which makes the appearance very appealing
Different use of the Contao Internal Sliders (Home and following pages)
free updates in the course of Contao 3.x - series
Benefits
The theme can be used completely without copyright of the designer
most Contao functions are already integrated and layouted
Templates without programming changes
Based on the standard classes of Contao and is therefore updatable and easily expandable with the exception of the header image
Support
at all matters relating to the theme installation please write directly to support@silbersaiten.de
License terms
The following license terms apply to the theme:
License Terms
For the theme, the following license terms apply

Upgrades


The theme start with Contao 3.2.7, it's also run on all older 3.x versions.

Usage rights
The buyer receives the right to use the theme. He is allowed to change the design and the construction.
The theme may be used for private and commercial purposes
With the product purchased, the buyer can run any number of test installations and one productive page

Resale
The resale of the theme is not permitted (except for the sale by the Agency to the end use to the customer)
The rights can be transferred to the customer, thus however, the Agency loses the rights to the usage of the template
Supported browsers
FF, Chrome, IE8+, Opera, Safari
Data sheet
Contao-Version

Contao 3

Sparte

Aufgeräumt
Dunkel
Modern
Neutral

Stichwörter

Architektur
Bildung
Business & Service
Computer & Internet
Design & Fotografie
Startup

Stichworte

Dunkelgrau
Türkis

Anzeige

bootstrap
grau
video